Refining & Petrochemicals
Refining & Petrochemicals
Refining and petrochemical industrial players produce synthetic compounds using basic derivatives from petroleum. International pressure to protect the environment and the cost of raw materials force this industry to develop cleaner productions and more efficient processes. Among other concerns, these production processes must emit fewer pollutants and reduce the risk of incidents.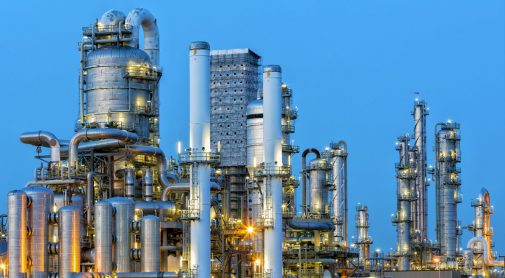 Refining & Petrochemicals
Refining
We work with the industry leaders in the field of refinery to provide efficient ways for them to increase their production yields, while limiting the health and environmental risks or to improve the processes energy efficiency.
The ProSimPlus software has all the features necessary to simulate and optimize the various units that we will find a crude oil refinery (management of petroleum fractions, complex columns, pump-around…). ProSim DEP that allows dynamic simulation of depressurization operations units, was developed specifically for refining units. To improve the energy efficiency of all or part of a refinery, and quickly propose concrete solutions to improve the process, the Simulis Pinch software is an unmatched solution in the market.
Application Case:
Petroleum refinery
Refinery reactors
Petrochemicals
Numerous and various players in the petrochemical industry (producers, engineering companies, equipment manufacturers…), to increase yields or design plants or revamp parts of the plants, use our modeling tools: complex series of unit operations, recycling, complex columns … It allows to cope with new regulations and to adapt quickly to changes of raw material or product specifications.
The ProSimPlus software, dedicated to process modeling, is used to model the production of olefins and hydrocarbon processing.
ProSim DEP allows the dynamic simulation of depressurization units and proves to be very valuable for safety studies of petrochemical units. To improve energy efficiency and quickly propose concrete improvement solutions, Simulis Pinch software is an unmatched solution in the market.
Application Case:
Production of olefins
Hydrocarbon Processing