Our expertise at your service

"We have entrusted a study to ProSim for the design of a batch distillation for a complex ternary system. We were fully satisfied with the work carried out and the report delivered. Everything was clear, on schedule and within budget!" 
Mike Mannion, Senior Scientist chez Milliken & Company (Spartanburg, SC – USA) (www.milliken.com)
Whether it is a complex project that will span several months or a short, urgent service, you can rely on the skills of our teams to determine the best solutions to your process problems.
ProSim's trademark is a personalized approach to each request, competent and responsive contacts, great rigor in the calculations made, clear, complete and well-written study reports.
Extensive experience in this type of service (over 600 studies already performed) allows us to provide an answer perfectly suited to your needs in process simulation and optimization.
Our services are generally carried out at a fixed rate. No surprise: we are committed to a delivery time and cost.
The prior signature of a confidentiality agreement (NDA) enables the elements necessary for the success of the service to be exchanged with complete confidence. The data that you entrust to us remains your property.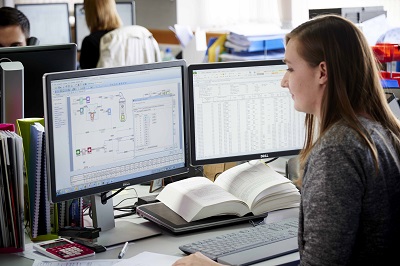 We guide you to efficiency thanks to simulation
The payback time of a study by simulation is very short. When we know that the choices made in the early design phases can have a considerable impact on development and production costs, it is a shame to do without it.
Whether you subcontract your studies or whether you are using our software, ProSim supports you.
Associated services are included in the software contracts: Maintenance, Updates, Level-1 training courses and Support.
> Learn more about our associated services (MUTS)…